Next-level ABM produces a 1,300% increase in ROI

"Pound for pound, the strongest performing campaign in our portfolio…from skepticism… to reinvestment based on performance proof."

Ryan Almond, ABM Global Lead - Baker Hughes
When Baker Hughes took a true ABM approach to their marketing, the results made it clear that it was the right approach to meet changes in B2B head-on.
What is ABM?
A strategic approach for building and optimizing personalized buying journeys within a strategic set of targeted accounts, at scale.
Why did Baker Hughes need it?
Baker Hughes approached BOL to address new realities in the B2B marketing landscape. With so much online data at their fingertips, customers preferring to self-educate had turned the traditional world of sales and marketing on its head—and now expected personalized content that addressed their unique challenges and pain points.
What strategic shifts would be required?
To effectively set the stage for a successful ABM campaign, BOL worked closely with Baker Hughes to orchestrate philosophical shifts in the company's B2B approach.
From product to solution
Messaging could no longer focus on product features and capabilities—but rather on how those features and capabilities met the unique needs of unique audience segments in different parts of the sales funnel.
From many to one-to-one
To ensure efficiency and effectiveness, high-level content for a broad audience would need to be distilled into highly personalized messaging for hyper-targeted audience members.
From traditional to data-driven
The availability of new consumer data made it possible to garner deeper insights into who needed Baker Hughes and why. Tapping into those insights would make it possible to drive both message personalization and business performance.
Establishing the Process
ABM in a nutshell
BOL worked with Baker Hughes to establish an ABM strategy that could align internal teams, frame marketing efforts and bring the end goal of improving performance into sharp focus.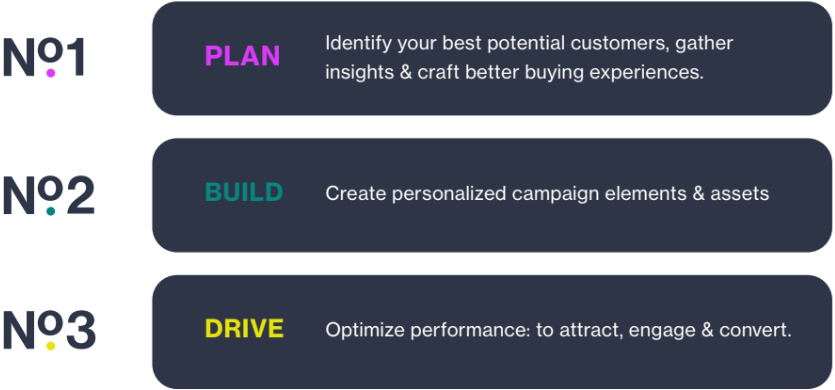 Making a Plan
Identifying Customers
Focusing marketing dollars where they'll make the greatest impact is the cornerstone of an ABM mindset. To do that, Baker Hughes needed to identify the high-value targets most likely to convert.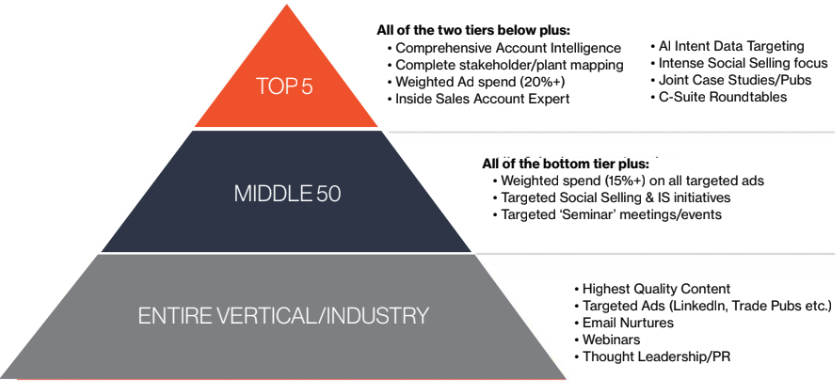 Gathering data and discerning insights
To help Baker Hughes acquire better contact-level data, BOL created a sophisticated algorithm based on an extensive list of job title inclusion and exclusion words.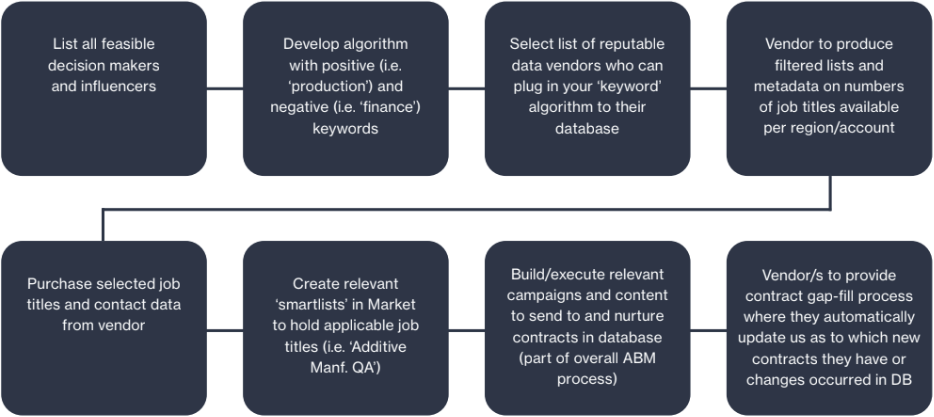 Building a better customer experience
BOL helped Baker Hughes create a customer-focused buying experience that identified and addressed individual customer pain points across the funnel—and created a seamless, consistently branded buying experience that optimized customer convenience.
Heroes
Buyers are the heroes. Treat them like it.
Setting
What in their world needs to be improved?
Selling Ideas
How will you make those improvements?
Guide
How will you guide them through their buying journey?
Building a campaign
Assembling the right assets and elements
Drawing from deep content experience in the ABM space, BOL worked with Baker Hughes to craft a far-reaching, solution-focused campaign customized for different target audiences at different phases of the sales funnel.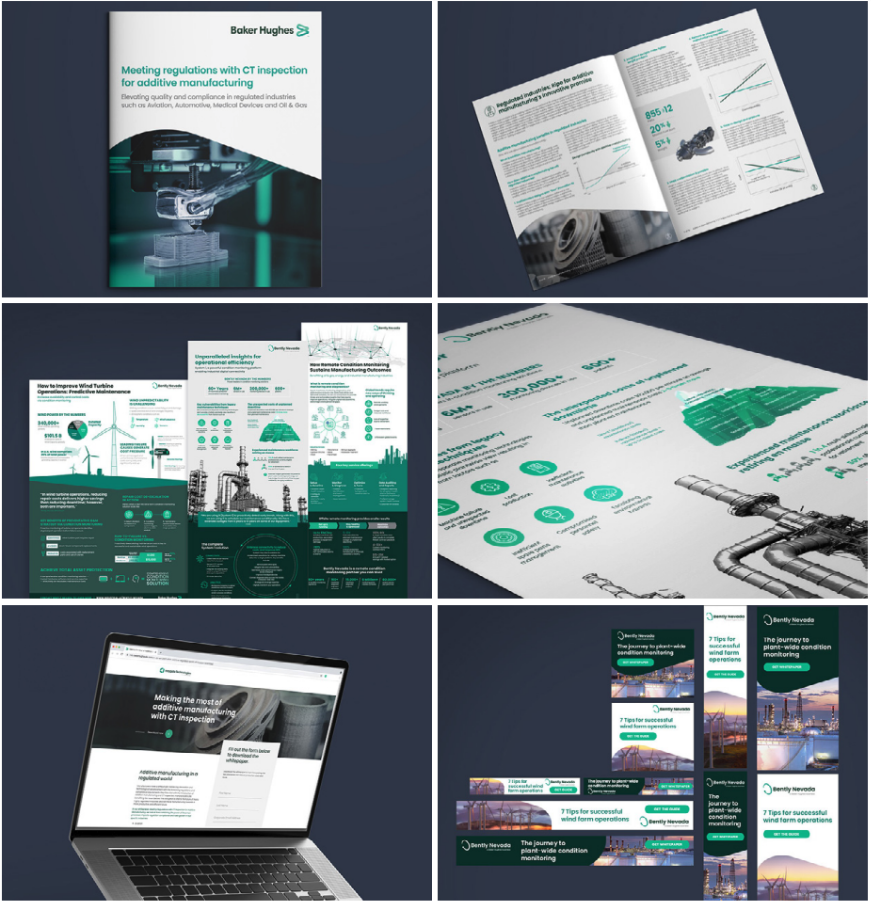 Activating the right accounts across the right channels
With an eye on priority target accounts and job titles, BOL advertised campaign elements across a variety of social media channels.

Driving performance
Optimizing the campaign and converting prospects
ABM aligns teams, content and metrics with dollars and cents—ensuring that every marketing initiative positively impacts the bottom line and effectively advances business objectives. BOL helped Baker Hughes tap into that tremendous power.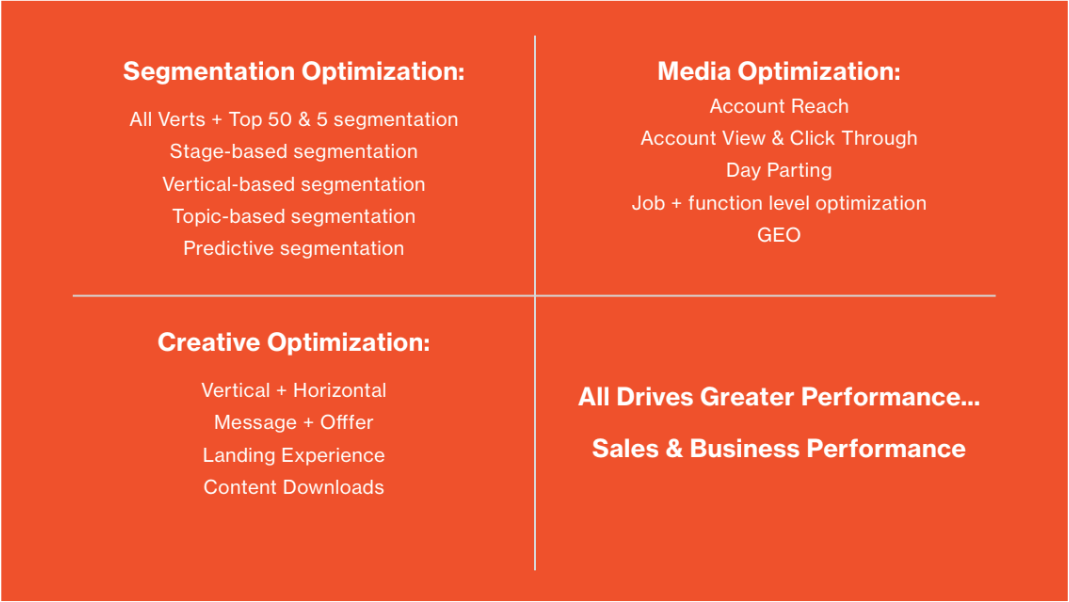 ABM done right
It's not just about marketing. It's about partnership.
From aligning internal teams and stakeholders to personalizing content to rethinking KPIs, BOL helped Baker Hughes efficiently navigate the ABM process—and clearly demonstrate marketing's ability to drive prospects, accelerate the pipeline and deliver closed/won revenue.
See what BOL can do for you.

Baker Hughes is a leading energy technology company with 55,000 employees across operations in more than 120 countries.
500+
new contacts


100+
marketing qualified accounts


11
opportunities generated


3
closed/won deals


1,300%
increase in ROI
Services
Integrated campaign
Lead generation
Website development
Creative design
Content creation