A B2B Guide to Finding Real Marketing ROI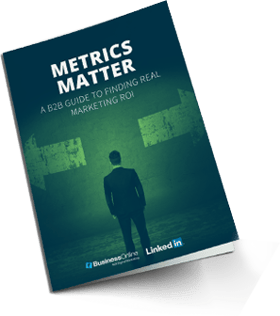 The technology industry is ever-changing with pressure to produce business results and stay relevant with engaging content. The challenge is finding out what works best and scaling that to do less, better. Download this paper to review the findings of insightful LinkedIn research on marketing in the B2B space, and 1:1 conversations with senior B2B technology and software marketers from respected brands to uncover how today's top technology organizations are breaking old habits and embracing a new marketing approach. Learn how these brands are boldly focusing on doing less to achieve more. In this paper, we drill down into specifics of what sets apart today's leading technology marketers, including:
Big questions around big data
What innovative approaches they are using
How start up and enterprise tech companies can get on board
Download today to reveal the provocative insights that aim to share pragmatic solutions for B2B technology marketers.