Insights and Research
Why Didn't Anybody Tell Me This S#!T
The B2B landscape has evolved in record time. Buyer behaviors and the buying cycle have changed. According to a Salesforce report, 84% of customers say the experience a company provides is as important as its products and services.
B2B marketers have had to adapt quickly to meet the expectations of their buyers. Our 7 Keys to Digital Marketing Success is a complete guide to help senior B2B leaders better understand the insights and technology driving modern B2B marketing strategies.
Download the guide to learn more about:
How audiences have changed and what you should be doing to target the right audience
How to stop wasting media spend
How to get all stakeholders to buy into your B2B marketing strategy
How to prove your marketing effort's impact
and more!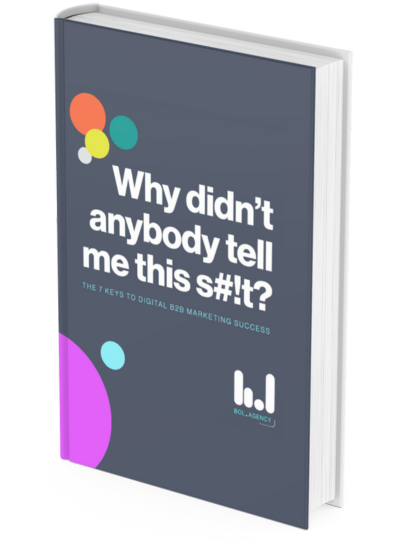 Downloadable Pdf, 4.5mb
Embrace The New B2B Marketing World